Scroll down to see the list of Data Security Influencers.
While COVID-19 and the election dominated headlines in 2020, hackers were quietly breaking into systems and exposing billions and billions of records. In fact, 2020 was a year that saw an exponential increase in cybercrime globally. According to the Risk Based Security report, there were almost 3,000 security breaches publicly reported from January to September 2020, bringing the number of exposed data records to just about 36 billion. For context, there were 15 billion records breached in all of 2019 alone.
Data security is pretty self-explanatory. It's about keeping your data safe and secure from unauthorized access and data corruption. Data security includes encryption, passion, tokenization, and key processes that protect data across all applications.
Data security is a trending topic among technology journalists, the analyst community, security professionals and general security enthusiasts.
The below data security influencers have been identified through an algorithm that is both automated and manual. It looks at four key factors in measuring influence. The first three are based on an algorithm that ranks reach, relevance, and resonance. Reference requires a human layer of analysis that looks at how often an influencer is referenced by other, third-party influential groups.
Here is a Twitter list of data security influencers below.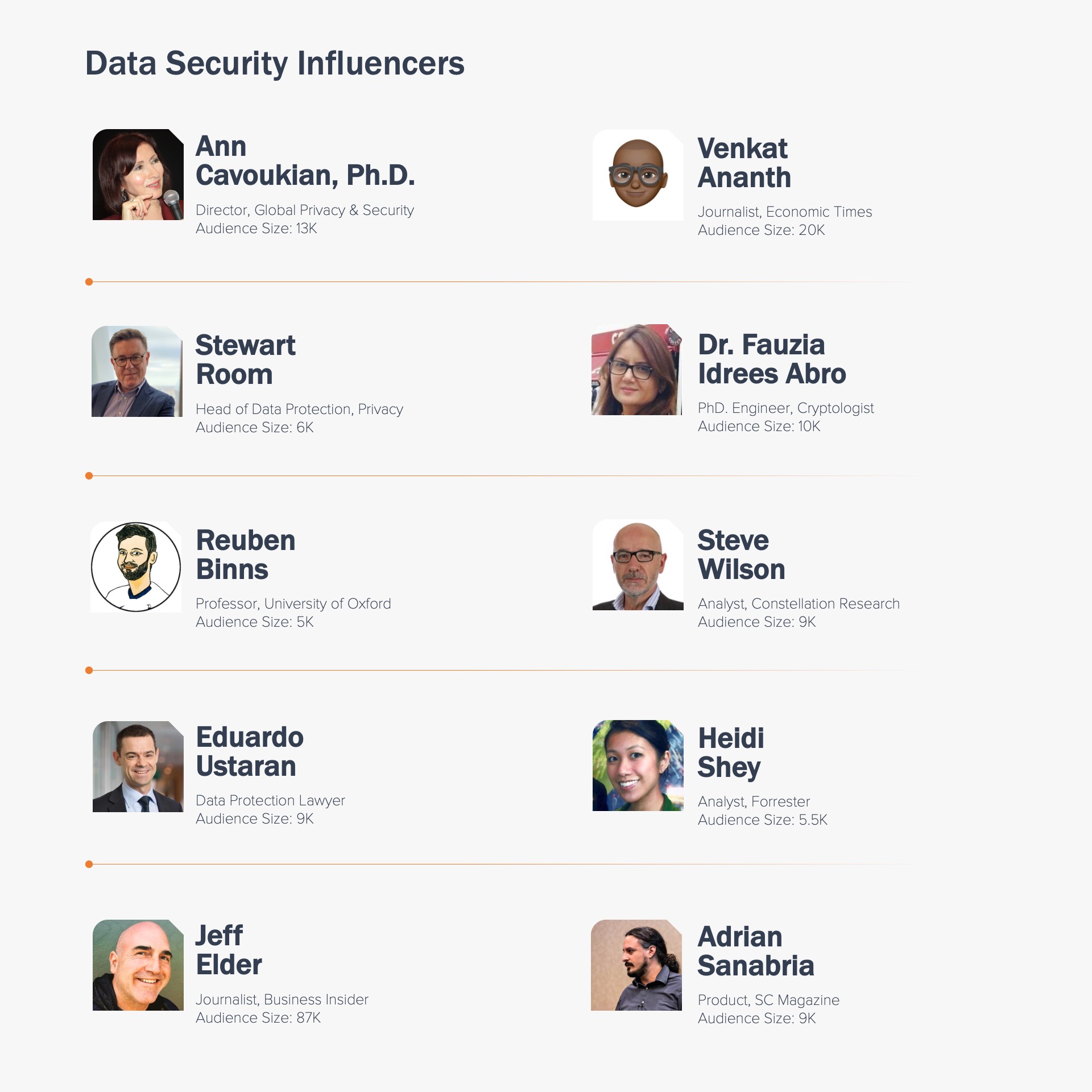 When researching and trying to identify top influencers in any space, it's important to do more than just use someone else's list. I would suggest using this list as a starting point, and do your own influencer analysis using a combination of a technology provider and some math. I recommend Onalytica, they are the leading influencer software provider.
Here are a few other technology influencer lists that have been manually curated in case you are interested:
---
I talk a lot about managing and deploying influencer marketing programs on my YouTube channel and it's not just theory or ideas. It's all based on real life experience, testing and learning, and sometimes failing when working with various influencer groups.