These top #AIOps influencers deliver industry thought leadership and insightful content about AI (Artificial Intelligence), operations, and more. If you are trying to reach AI audiences, start paying attention to this group.
The Top AIOps Influencers of 2023
AIOps is a term used to define a new technology that combines artificial intelligence (AI) and data analytics with traditional IT operations. This technology can automate complex processes, uncover application anomalies in real time, and simplify workflows for many organizations.
AIOps solutions such as anomaly detection and predictive modeling give IT teams the tools to continuously monitor an organization's IT landscape and take preventive measures to reduce the risk of service breakdowns. As AI technology advances, more enterprises will likely adopt AIOps to achieve greater operational efficiency and increase the performance of their IT systems.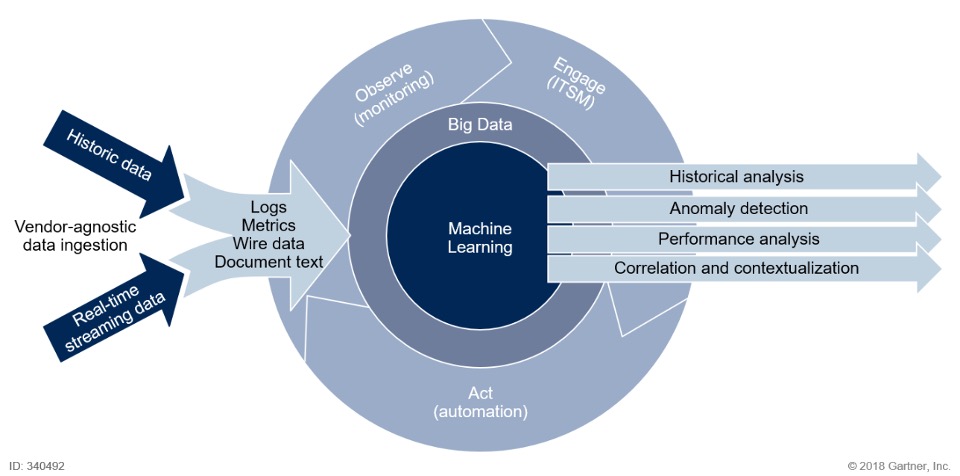 In 2020, the top business publications driving the AIOps narrative were Harvard Business Review and Forbes, based solely on the volume of coverage about AIOps and the engagement those articles receive.
The top tech media outlets driving the narrative are ZDNet, Infoworld, AItrends, CIO.com, MIT Technology Review, and Devops.com. This data is also based on the volume of coverage, which I refer to as topical relevance, and the engagement of that content.
How are these AIOps influencers ranked?
When it comes to the AIOps influencers, it's a very diverse group of individuals. The influencers were identified based on various factors such as reach, relevance, resonance, and reference.
Reach: The total addressable market of that influencer. In other words, the aggregate sum of all their followers across LinkedIn, Facebook, Twitter, Instagram, YouTube, and RSS Subscribers.
Relevance: The volume and frequency the influencer is talking about a topic. I refer to this as topical relevance, which measures the influencer's authority on a topic.
Resonance: When the influencer publishes content, records a video, tweets, or writes an article, is it "resonating" with their audience? In this case, resonance is a social action.
Reference: This measures the quantity, quality, and context of other influencers referencing the said influencer.
2022 AIOps Influencers
Below is the 2022 AIOps influencer list.
For your convenience, here is a Twitter list of AIOps influencers below. You must include an influencer program as a part of your data-driven marketing strategy.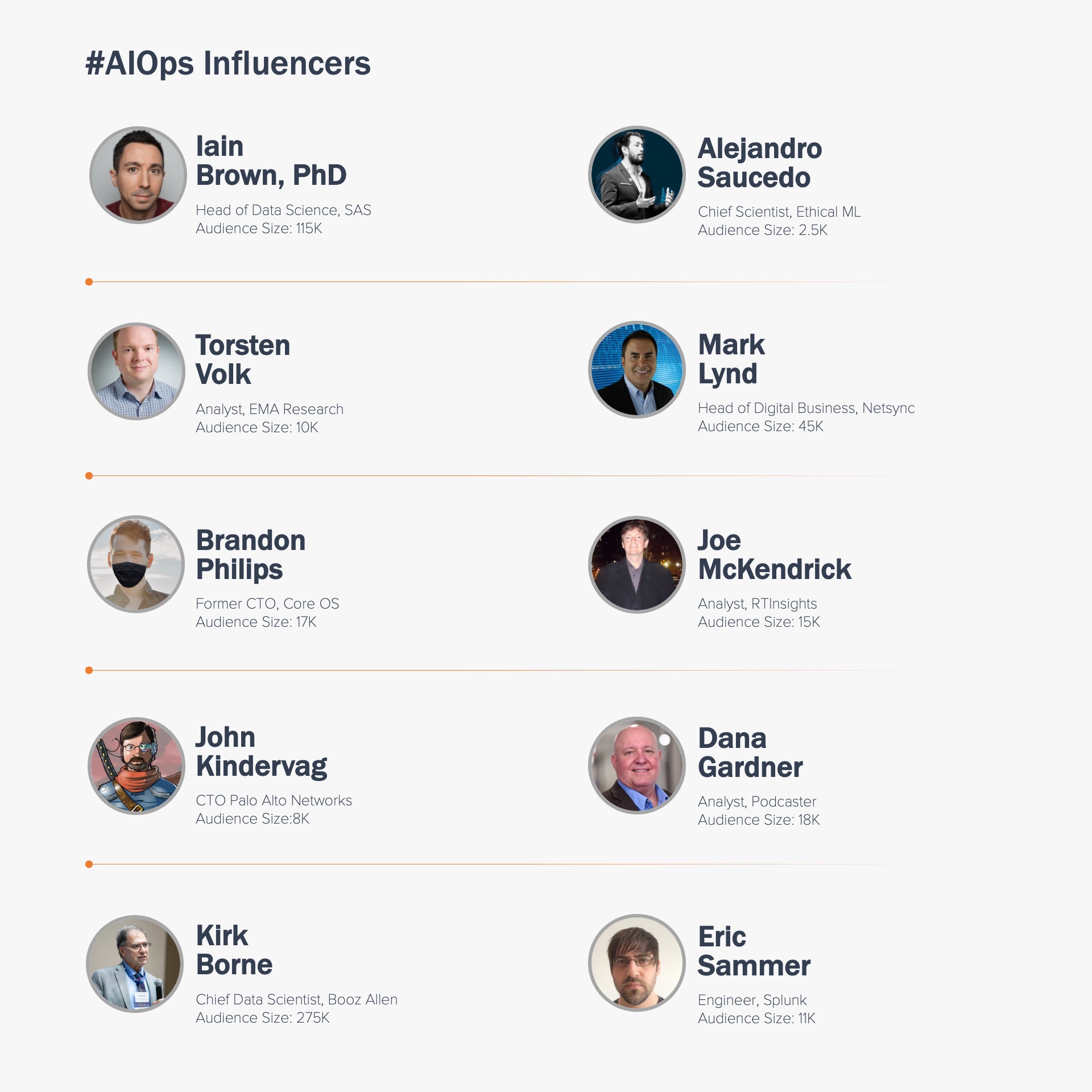 Using the same methodology above, we created additional technology influencer lists below. Don't forget: Use these lists as a starting point.

---
Related Content