Scroll down to see the list of AIOps Influencers.
AIOps is combining big data analytics and machine learning models to support all IT operations. AIOps platforms enable the simultaneous use of a multitude of data sources, data collection, and analytical technologies. The below graphic shows the AIOps model in action.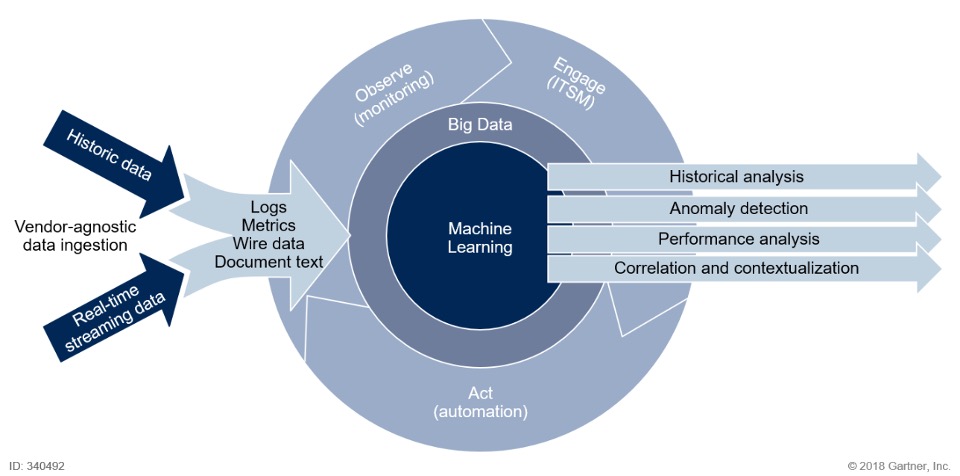 In 2020, the top business publications driving the AIOps narrative were Harvard Business Review and Forbes, based solely on volume of coverage about AIOps and the engagement those articles receive.
The top tech media driving the narrative is ZDNet, Infoworld, AItrends, CIO.com, MIT Technology Review, and Devops.com. This data is also based on volume of coverage, which I refer to as topical relevance, and the engagement of that content.
When it comes to the AIOps influencers, it's a very diverse group of individuals. The influencers were identified based on a variety of factors such as reach, relevance, resonance and reference.
Reach: The total addressable market of that influencer. In other words, the aggregate sum of all of their followers across, LinkedIn, Facebook, Twitter, Instagram, YouTube and RSS Subscribers.
Relevance: The volume and frequency that the influencer is talking about a topic. I refer to this as topical relevance and it measures the influencer's authority on a topic.
Resonance: When the influencer publishes content, records a video, tweets or writes an article, is it "resonating" with his or her audience? In this case, resonance is a social action.
Reference: This measures the quantity, quality and context of other influencers that may be referencing the said influencer.
For your convenience, here is a Twitter list of AIOps influencers below.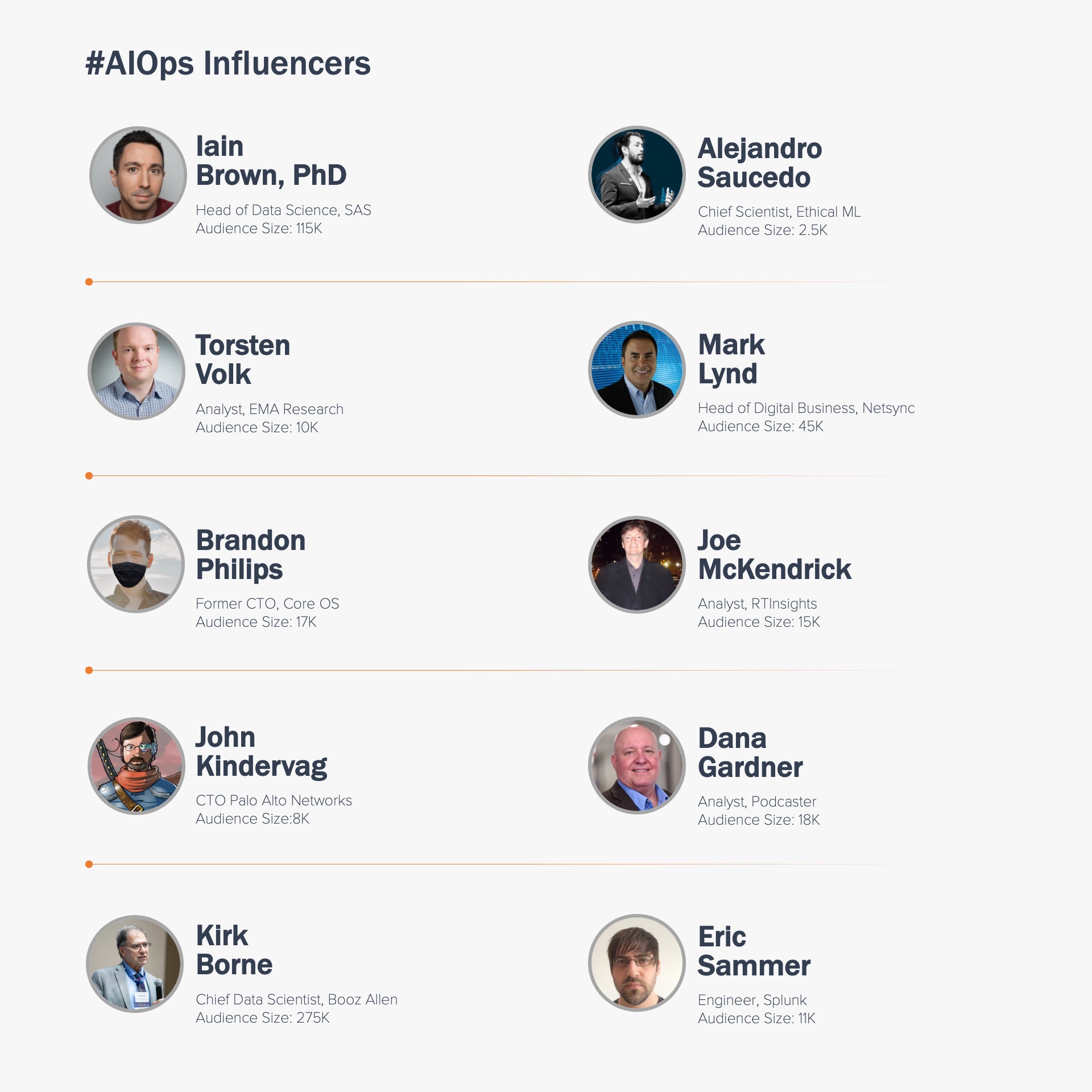 When identifying topical-based influencers, it's critical to do more than just reference a list you found in Google. Start with the list above and then do your own analysis using a combination of software and math. I recommend Onalytica, as they are the leading influencer software provider.
Here are a few other technology influencer lists that have been manually curated in case you are interested:
I talk a lot about managing and deploying influencer marketing programs on my YouTube channel and it's not just theory or ideas. It's all based on real life experience, testing and learning, and sometimes failing when working with various influencer groups.