In this video, we're talking about how to measure content marketing performance and then aligning the goals and objectives behind it. I breakdown the importance of what I would call impact measurement and why it's important to go beyond the common vanity metrics that many marketers are using today. For more videos like this, please consider subscribing to my YouTube channel.
PARTIAL TRANSCRIPTS
The study from altimeter asks some very interesting questions in this report. When asked, "what is the most common metric you use when measuring content marketing performance?", respondents answered with the following:
36% say they measure content marketing performance with engagement data (clicks, shares, comments, mentions)
18% say that efficiency (cost savings from customer support calls) is a content metric they use
18% also use inbound metrics when measuring content performance (time spent on website, owned properties)
17% are using conversion data (leads and sales) to measure the effectiveness of their content
11% are using what I call vanity metrics (reach, likes, views) as part of their content measurement framework
It is really good to see that marketers and brands today are thinking more broad about how to measure content marketing performance. I would have suspected that conversion metrics would have been more prevalent in this study. The reason: a lot of CMO's are now demanding that marketing and PR teams quantify their investments into the programs that they are managing. This includes content marketing.
And, while I agree that engagement metrics should include likes, comments, shares, and retweets, I don't think clicks should be part of this data set. Clicks should be either its own category or fall within the inbound metrics as outlined in this report.
Also, there is no distinction between paid content marketing performance and organic content. I would have segmented the survey based on a few different parameters:
How much are you investing in paid content promotion?
How are you promoting the content (paid search, paid social, content distribution)?
What type of content are you promoting (blogs, white papers, social only)?
How are you measuring the content marketing performance for paid content and organic content?
Segmenting the data by paid in organic would provide a more comprehensive way on how to measure content marketing performance and also provide insights into the different methods of each.
To build on this, I would suggest measuring content marketing performance by aligning it to the buyers journey. This would help ensure that all of the content being shared and promoted across branded channels would be contributing to the overall purchase funnel.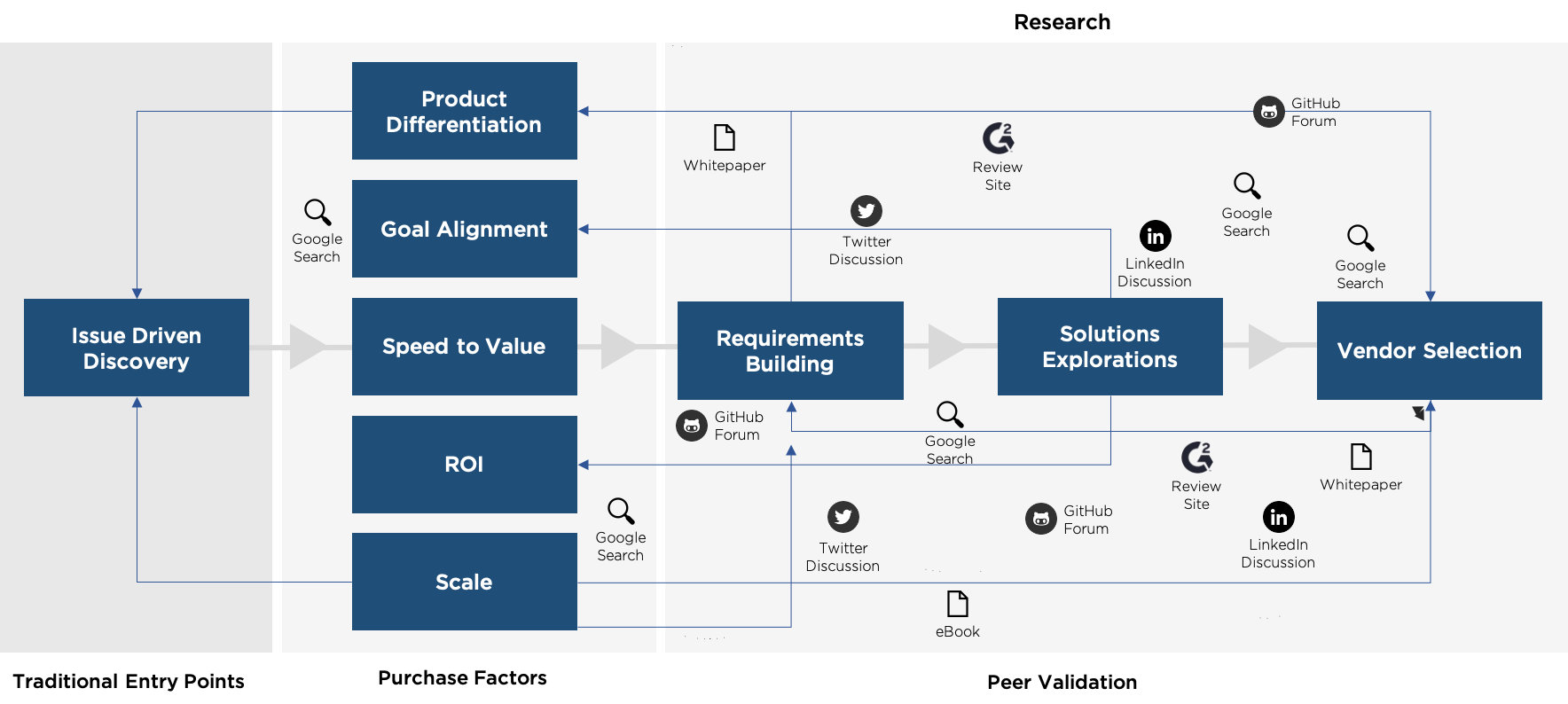 While the buyers journey is complex, one thing is for certain. Buyers and consumers spend a lot of time consuming content in the form of research, using Google to find the most relevant information about a product or service, participating in reading through forums on Reddit, conversations on Twitter and LinkedIn, and seeking advice from peers, colleagues friends and family before making that purchase decision.
This is a huge opportunity for brands to think about influencer marketing programs, real-time content marketing and other integrated marketing programs.