The below is an analysis identifies what's trending on social media app Clubhouse. We analyzed all of the trending topics on social media and also traditional media coverage from January 2020 to the first week of February 2021.
The data was collected a few different ways. We pulled all the social mentions of Clubhouse dating back to January 2020. From there, we clustered the mentions, tagged each one and classified them across various themes.
The data is sorted by total mentions, unique authors and impressions.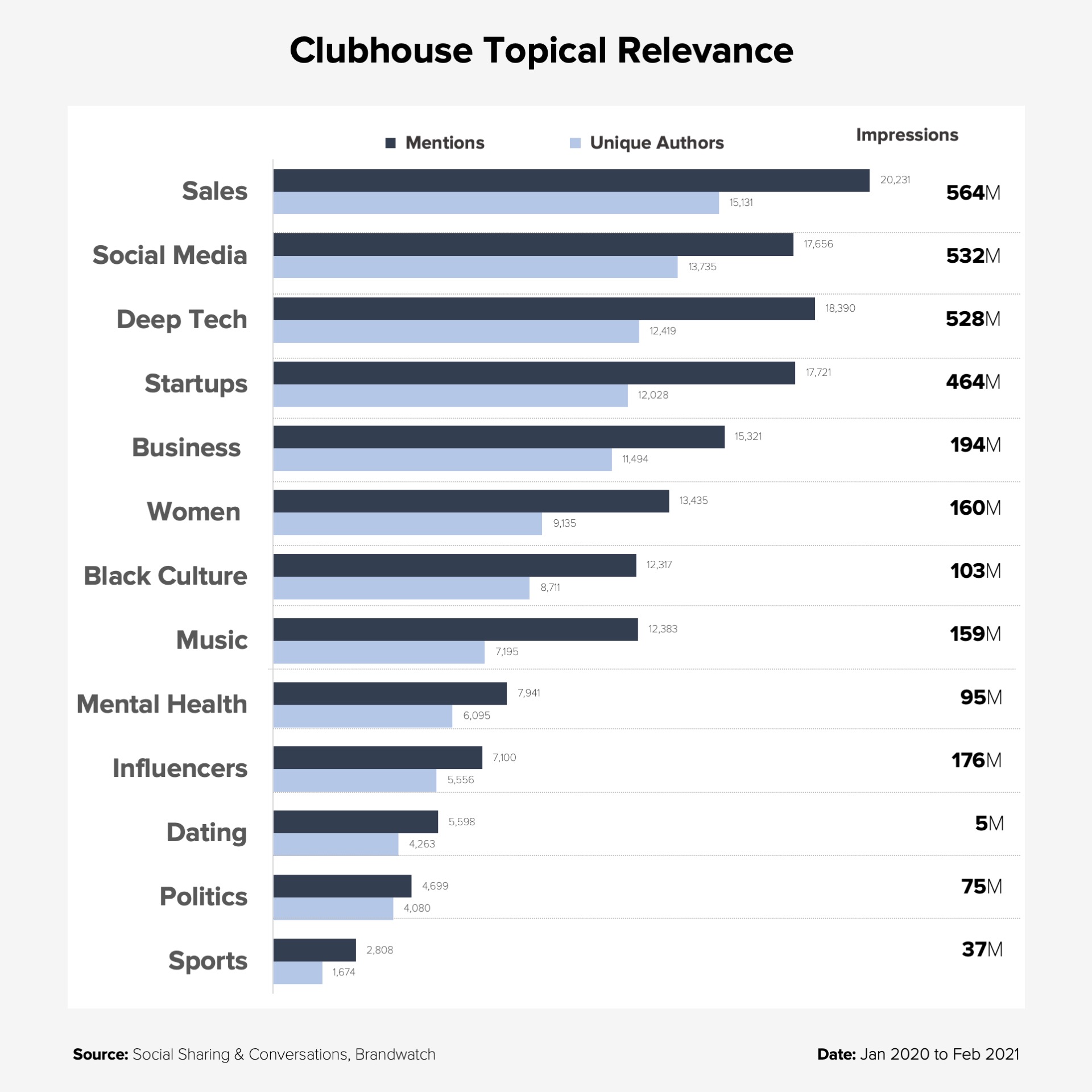 This social data is a drill down on themes to uncover what exact topics are trending on social media app Clubhouse.
It's great to see the diversity of topics across business and technology (AI, Digital Transformation, Bitcoin), black culture, women in technology and business, start-ups and venture capital and of course the healthcare topics like mental health.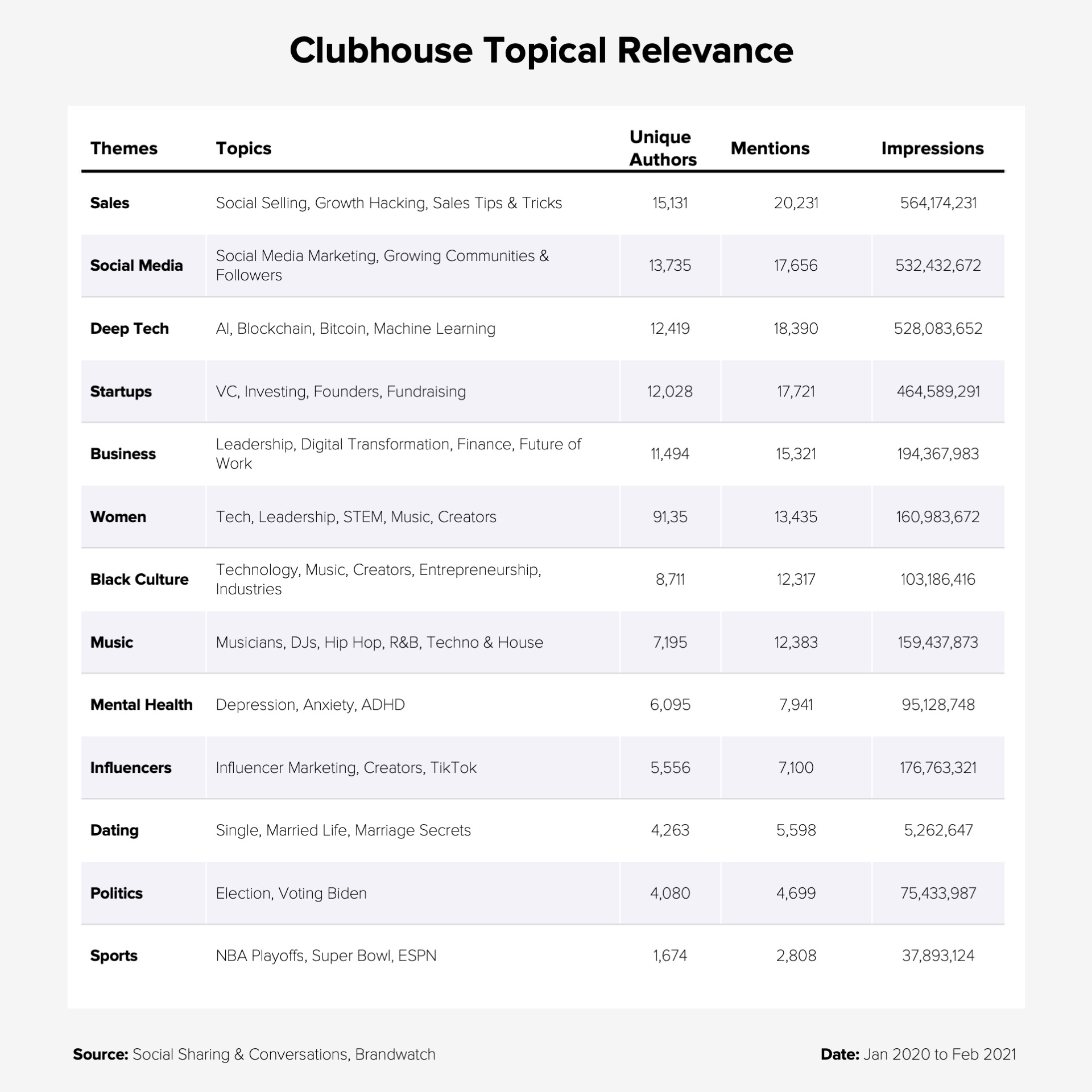 This data below shows the traditional media publications that are driving the narrative and also trending on Clubhouse. There are three data points to consider when looking at this chart:
Volume of coverage: Along the X axis you will see the total volume of articles published about Clubhouse from these particular media publications.
Topical relevance: Along the Y axis, you'll see engagement data in the form of a social action (Like, Comment, Share, Retweet).
Reach of publication: The size of the bubble represents the reach of that media pub as measured by UVMs or unique visitors monthly.
So for example, Business Insider, which is to the far right of the graph writes a lot about Clubhouse. And when they do, it resonates extremely well with their audience. Again, when a story resonates with an audience the typical user behavior is to engage with that article in the form of a comment, share , retweet, etc.
And Lastly when compared to the other media publications within this data set, Business Insider has the largest reach as displayed by the size of their bubble. This does not represent reach of articles covering Clubhouse. Rather, it is the reach of the entire publication as measured by monthly visitors to their website.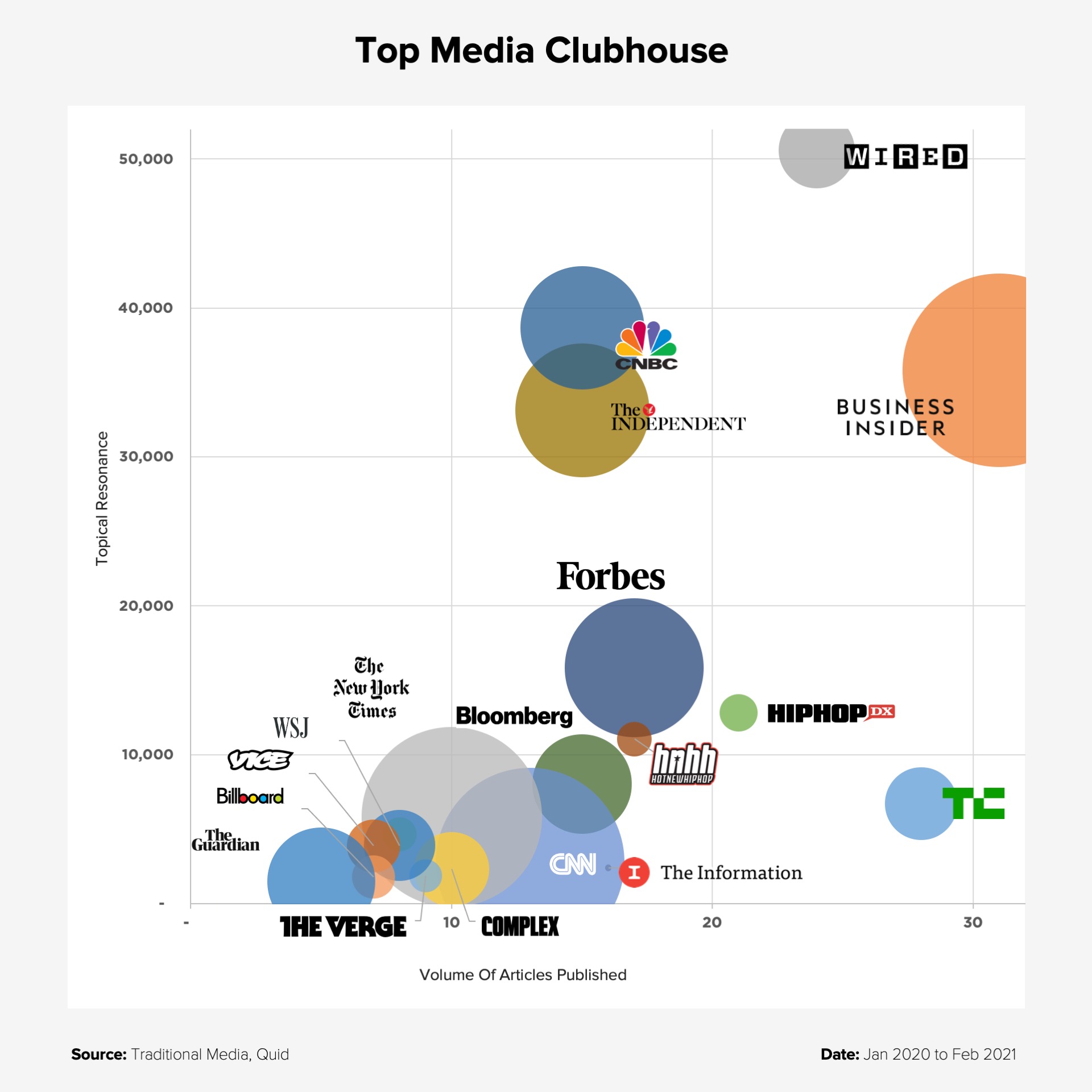 When drilling down on the media coverage trending on Clubhouse, we were able to cluster the coverage into various sub narratives that are really driving the conversation.
Everything from Elon Musk and his guest appearance on Clubhouse to Chinese censorship of the platform and everything in between. This type of data is critical for media measurement or at least doing research to plan for PR programs in the future. This tells us not just which media publications are writing the most about Clubhouse, but what are the topics that are top of mind for them. What is keeping them up at night? Where do their interest lie as it relates to this new social audio app?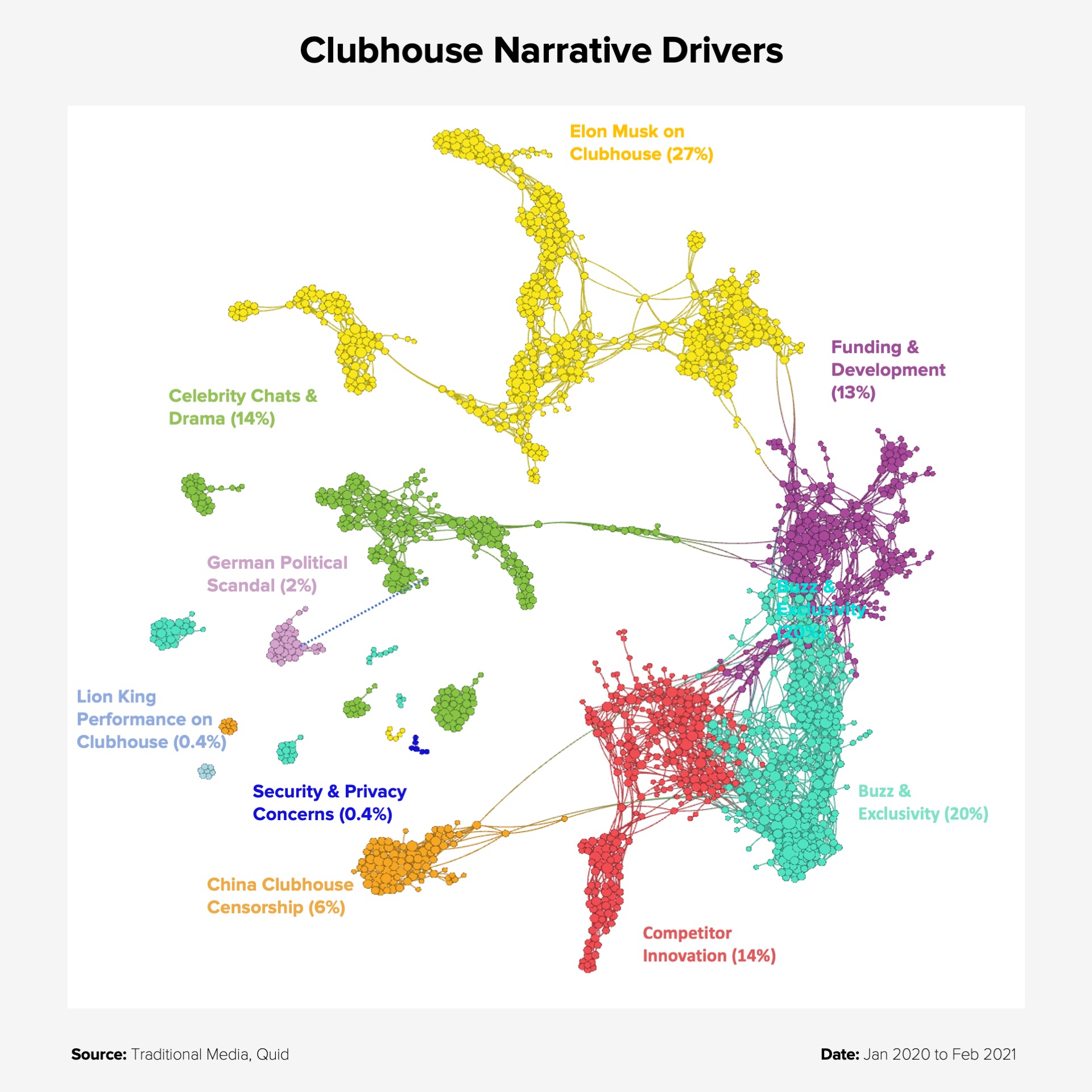 I hope this data was helpful and relevant to you. For more media analysis of audiences, topics and traditional media, please subscribe to my YouTube channel to be notified when new videos are added.