Over the weekend when I logged into LinkedIn, there was a prompt asking me to participate in a collaborative article. I was confused. I went ahead and followed the instructions and added my insights to an article generated by AI and the LinkedIn Editorial Team.
The article "How can visual storytelling help you communicate change effectively?" It also has a few other contributors.
My take on LinkedIn Collaborative Articles
I love this. I've been a paid subscriber to JasperAI for over a year. I love collaborating with AI to build thought leadership and content. I would love to see more participation from the LinkedIn community, and I'm sure that will happen over time. It's a great way to engage with other LinkedIn users who share the same interests if you're not already connected to them.
See the examples below.
LinkedIn Collaborative Article Examples
It appears as if this article is still open to contributions.
Below, you will see two contributions to the collaborative article. One is from me, and the other is from someone else in the LinkedIn network. It would be great if they let me give kudos or "Like" other LinkedIn contributors.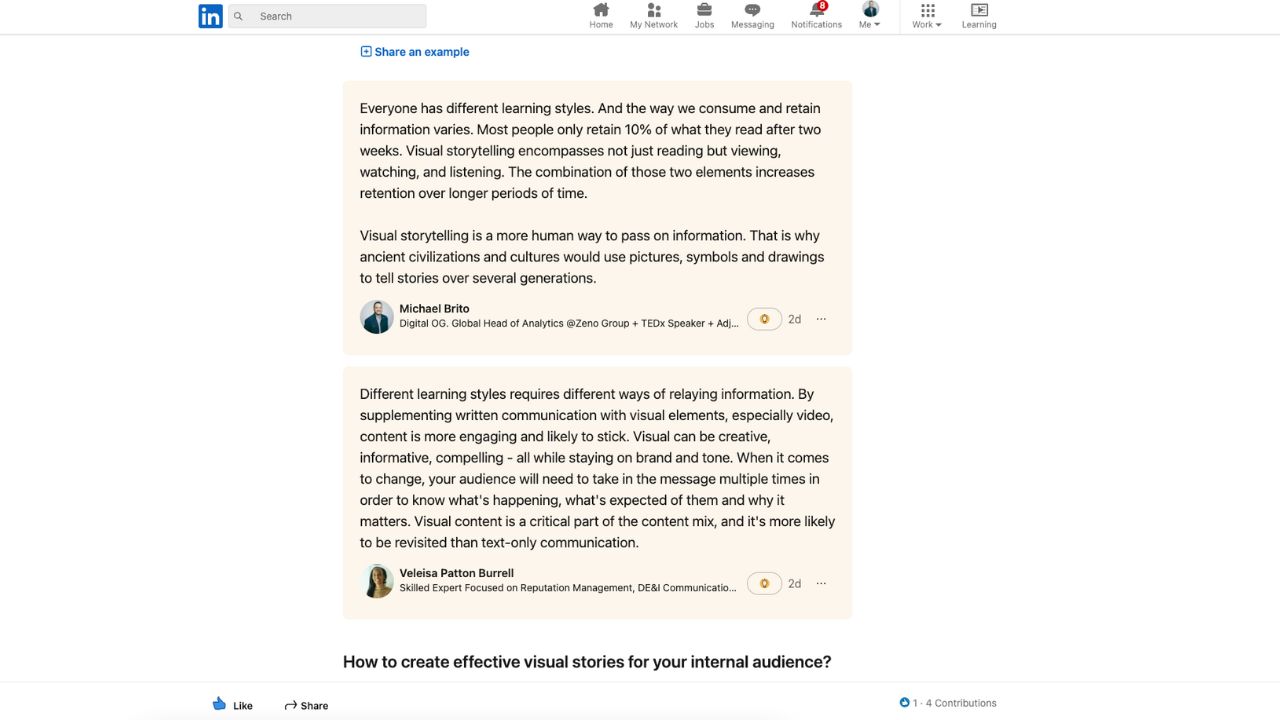 Related Content