Below are the latest TikTok platform updates, product features, and general news. Updated: 11.16.2022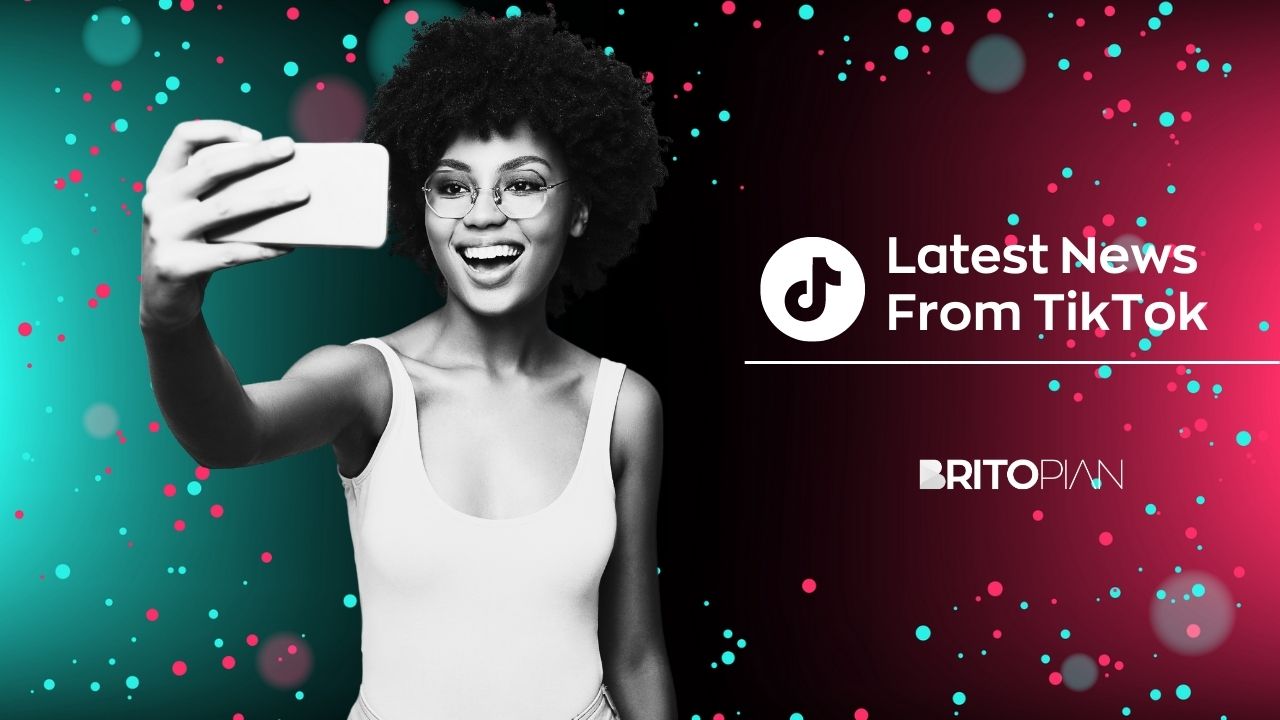 Meet the TikTok Creators of 2022: TikTok just released the 2022 Discover List, highlighting the top 50 TikTok creators that are building communities, inspiring creativity, and delivering positive change across their networks. Updated: 11.16.2022
TikTok Expands In-App Shopping as Social Commerce Grows: TikTok has slowly released its in-app shopping capabilities, launching the first stage of its TikTok Shops integration in the US late last week. 11.14.2022.
TikTok Academy Now Available for Marketers & Small Businesses: TikTok just launched the TikTok Academy, a global learning program for marketers who want to maximize their skills in the platform. The program is gamified and uses interactive experiences to keep students engaged. TikTok Academy has launched two curriculums: The 101 Course and the Small Business Course. It's free to enroll. 10.27.2022
TikTok Shares Infographic Highlighting Live Streaming Opps for Brands: TikTok has created an infographic with compelling data points about the platform and live streaming opportunities for brands. A few data points caught my attention: 33% of TikTok users say that TikTok is the go-to platform to connect with brands and 62% of TikTok Live users watch a stream daily. Several other data points look to be from the TikTok brand study.
TikTok CEO Acknowledges Trust Issues: CEO Shou Chew made a rare public appearance at the Masters of Scale Summit in San Francisco this week. He acknowledged that TikTok has a trust problem. He also said that they had a lot of work to do to earn back users' trust by being consistent with its values and principles and by building technical solutions for data security.
TikTok Expanding With 'StemDrop' Music Remix Initiative: TikTok is expanding into new territories with the launch of the 'StemDrop' initiative, allowing TikTok users to remix a song and create their own version of the track. Music stems will enable users to listen to and isolate different components of a song–instruments, chorus, bass, and drums, and then remix different versions of the song by adding their own vocals.
TikTok + Linktree = More Referral Traffic: TikTok has partnered with Linktree to give creators more referral link choices, which are immediately linked to their TikTok profile, allowing the app to drive more referral traffic. To be clear, TikTok creators have always included Linktree links in their TikTok bio, allowing profile visitors to connect through other social apps. However, this partnership will improve the integration and make it easier to link the two platforms. This is cool news for TikTok. Great news for Linktree.
TikTok Lookin' A lot Like Instagram, Adds Still Images & Longer Video Descriptions: Let the battle begin. With the introduction of a new "Photo Mode" for still photos in the app, TikTok has just leveled the playing field with Instagram. For the last several months, we've seen Instagram do the same thing by replicating all of the same features as TikTok. Also, with the expansion of longer video captions, it looks like TikTok continues to build features that will make it much more of a discovery engine than just a social media app.
TikTok's Fake Profile Problem: According to a recent report, TikTok removed 33 million fake profiles in the app, a 62% increase from the previous quarter. The comprehensive report goes into great detail, highlighting the total number of videos removed, the policy, the total number of videos removed by country, and more.
TikTok Expands Live-Streaming for More Users: TikTok users can now add up to five guests to their live-stream broadcasts.
TikTok Launches Comment Downvotes: TikTok is releasing a new feature where users can identify and flag content they believe to be irrelevant or inappropriate, allowing for a better experience for the community. The total number of dislikes a comment receives will not be shown, and users can change their feedback anytime in the future.
TikTok Increases Video Descriptions Character Limit: TikTok has increased the video description limit to 2200 characters. With this move, many have theorized that TikTok's discovery features set the stage for more search engine functionality. This should worry Google as many TikTok users do use the platform to find the information they would typically look for in Google.
TikTok Releases New Brand Study: In partnership with analytics firm DIRT, TikTok has released a new study on how emotionally vested its users are within the platform and with the brands that advertise.
TikTok Cracks Down With New Policies for Political Accounts: TikTok has gone to the extreme by eliminating political influence within the app itself. They have clearly outlined what political accounts can and cannot do, starting with all political accounts having to be verified. They also removed all fundraising activities and ban any content when political parties ask for donations.
'TikTok Now' is the New BeReal: BeReal has taken Gen Z by storm, and TikTok is paying attention. It's launching its own version of the app and slowly rolling it out to different markets. This move could displace BeReal, even though they were the first to market. However, the growth of BeReal is worth noting, reaching 43 million downloads as of late June, up from 10K downloads a year ago. BeReal's growth has surpassed Clubhouse during its first few years in the market.
TikTok Case Studies: Influencer marketing platform, Mavrck, just released four case studies from large consumer brands that are using TikTok and finding success in the platform. Note An e-mail address will be required to download these case studies, but it's worth it.
TikTok Announces Fashion Month Featuring Creators: TikTok just announced a new series of events for Fashion Month 2022, calling it #FashionForYou. The event will feature several creators, live streaming events, and new digital effects in the app. They will also be live streaming well-known fashion media outlets and creators, including Julia Fox, Paper Magazine, WhoWhatWear, and Vogue.
TikTok Voted 'Most Innovative' Media Platform in Kantar Study: TikTok is in the news again, but this one is coming from the 2022 Kantar Media Reactions Report. According to the research, TikTok is considered to have the most innovative ad platform among marketers globally. Survey respondents also found that TikTok ads are the most entertaining of all the other platforms.
TikTok Expands Insights with Regional Trends: The TikTok Insights tool has been updated with more creator, advertising, and regional data. In addition, the tool enables you to drill down on market-specific usage trends. For example, the below shows US-specific data around Gen X usage in the platform. There are several ways to filter by audience, insights, industry, year, and more.
How Brands Partner with TikTok Creators: According to this report from Sprout Social, the placement of links in creator bios is the most popular form of TikTok creator engagement with brands (56% SMBs, 61% mid-market, and 59% enterprise). Surprisingly, 59% of mid-market-sized brands also collaborate with creators using Duet/Stich programs (creators post content side-by-side with branded content).
TikTok and YouTube Competing for CTV Ad Spend: TikTok is expanding its Connected TV ad capabilities, setting the stage for a direct battle with YouTube to capture revenue from this emerging channel. TikTok already has apps for Samsung, Fire TV, Vizio, and Google TV. According to eMarketer, agencies will spend 53% more of their digital marketing budgets on CTVs in 2022 than in 2021. They also forecast CTV budgets to reach $18.89 billion this year and $38.83 billion by 2026.
TikTok Launches Cybersecurity Awareness Campaign: TikTok is launching the #BeCyberSmart Cybersecurity campaign aiming to help educate young people about the dangers of using social media. As a part of this effort, TikTok has partnered with Global Cyber Alliance (GCA) to develop a toolkit filled with tools and resources.
TikTok Becoming More of a Priority for Digital Marketers: According to this report, digital marketers allocate more of their creator campaign budget to TikTok. In 2019, the total budget spent on TikTok creator campaigns was 2.3% in the US. In 2022, budgets will be nearly 8x higher, reaching 15.5%. For context, Facebook's share of the budget is 14.8%, and Instagram still leads with 44.7%.
TikTok Close to Launching 'Nearby' Content Feed: As several users and TechCrunch reported, the TikTok Nearby feed will display content posted from users close to your location. This could open the door for local retailers to target ads to TikTok users within a certain radius, as well as events, concerts, and sporting events.
TikTok's 'Instant Page' Can Help Boost Conversions and Lower-Funnel Activity: TikTok launched 'Instant Page' a while back, enabling brands to connect their ads through a landing page built within the TikTok ecosystem. The Instant Page can offer fast loading times and signals for conversion event tracking.
TikTok Accelerating eCommerce Integrations: TikTok continues to innovate and just launched Shopping Ads, giving advertisers a seamless experience to promote their products and services in-stream. The new ad formats will combine Video Shopping Ads, Catalog Listing Ads, and LIVE Shopping Ads.
TikTok Prepping for the Upcoming US Elections: With the US midterms right around the corner, every social media platform is working to combat misinformation and spreading fake news. TikTok is launching a new Election Center to host official updates and candidate information, official labels on candidate accounts, and updated guidance on political ads and endorsements.
TikTok the New Search Engine. Watch Out, Google: In 2019, venture capitalist firm Andreessen Horowitz wrote about how TikTok could take market share away from Google. One Google executive acknowledged this as a potential risk, citing a study that 40% of Gen Z will go to TikTok or Instagram when searching for a place to eat lunch.
Gen Z Ushering in the Rise of TikTok. Facebook Falling Flat: According to a new report from Pew Research, TikTok remains the dominant social media platform among Gen Zers, while Facebook is losing relevance and usage quickly.
TikTok Introduces "About this ad" Transparency Tools: TikTok is giving their users insight into how their data is used for ad targeting in the app. This is another step that TikTok is taking to bring more transparency to its advertising and help its users understand how ads work on the platform.
TikTok is Making Progress with In-app Shopping: TikTok is launching the 'Order Center' panel in the app, which tracks any products you've purchased, looked at, or may even be interested in buying in the future.
TikTok Releases Ultimate Guide to Reach The Gaming Community: TikTok has published some cool data on gaming content trends and behaviors in the app and how marketers can create content and messaging that will break through and reach the gamer audience.
TikTok Releases 'Do You Speak TikTok? Video: TikTok has published a new YouTube video highlighting its creative language of TikTok and how brands can collaborate with creators to help maximize their marketing campaigns.
---
See below for all the latest product updates and features from each of the social media channels: